Welcome to Grandin Bakery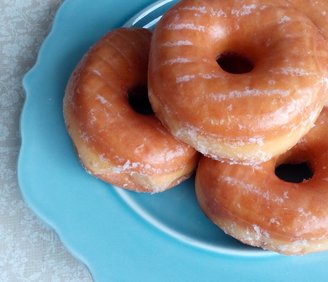 Grandin Bakery has been serving up quality baking in St. Albert for more than 50 years! We are fourth generation bakers and our business is a family affair. And our family is proud to be giving your family our very best.
Do you like
fresh
? So do we! Our bakers work through the night, making all kinds of delicious baked goods. There's nothing like the taste of freshly baked bread...or cupcakes...or pastries... It's just pure goodness.
Most of all,
we love making smiles
! When you look at our cute cupcakes or cookies, you can't help but grin. Perfect for birthday parties and other special events, each
hand-decorated treat
is one-of-a-kind! Be sure to check out our
photo gallery
for a peak at some of our creations.
We love to connect with our customers. Follow us on
Twitter
and
Facebook!
---
---
No Nuts or Peanuts
Does someone in your family have a nut allergy? In all the fresh baking we make at Grandin Bakery, we do not use any peanuts or tree nuts.

For this reason, our baking is also a great choice for serving at schools or for feeding a large crowd at a BBQ or luncheon.

Please note that we do carry Dutch products imported from Holland. These imports may contain nuts or peanuts, but they are pre-packaged and have labels indicating ingredients. We keep them sealed in the shop.


---
Best of T8N

We're excited to be St. Albert's favorite place to buy bread and buns in T8N Magazine's Best of T8N contest for 2017. And we're in good company! Check out the full list of winners on the

T8N website

.
Our bakery has also been featured in T8N Magazine's Meet You There section. If you missed it, check it out
here
!
---
---