What We Bake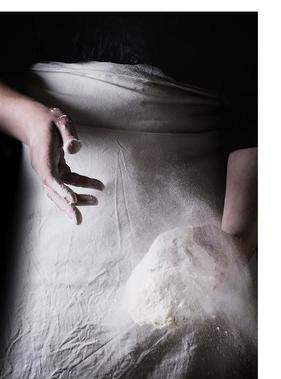 We're so glad you stopped by to see what's baking!

Bread
Always fresh and full of flavour! We bake more than 20 types of bread daily, including favorites such as Multigrain, Nine Grain, Raisin and Rye. Our traditional White, Brown and Whole Wheat breads are made with the same recipes we've been using for decades.

If milk makes your tummy unhappy, you'll be glad to hear that most of our bread and buns are made without dairy. We do make these items with the same equipment that we use to make products containing dairy, so please consider your level of intolerance when choosing if this is an option that will work for you.


Pastries
Perfect for special occasions! Try our decadent Vanilla Slices--flaky pastry filled with Bavarian cream. Also totally indulgent and made with real cream: Cream Horns & Eclairs!


Cakes & Cupcakes
People love our cake! For birthdays, try our delicious white or chocolate cake with real buttercream icing. We also have an amazing carrot cake with cream cheese icing. Cakes are always beautifully decorated, just call or come in and we'll work with you to design something special. Looking for cupcakes? We'll decorate them anyway you like! Sprinkles, flowers, initials...what will you put on yours?


Cookies
Our iced sugar cookies are a hit with both the young and the young-at-heart! These cookies are hand-cut and decorated. Dolphins, dinosaurs, bunnies, sharks, emoticons, hearts, footballs, snowflakes...we have all sorts of fun designs to choose from. Our iced cookies can often be found at special events like baby and bridal showers.

You can also order our cut-out cookies undecorated for kids to decorate at parties. Just ask for some royal icing to go with them!

We also make a variety of drop cookies, such as chocolate chip and sprinkle cookies. Tulip cookies are popular among the adult crowd, available in cinnamon or chocolate-dipped. And our soft shortbread is a favorite in St. Albert. It just melts in your mouth. We make it dipped in chocolate year-round, and at Christmas with cherry centers.


Meat Pies & Sausage Rolls
It's not all sweet! We make meat pies that are great for quick and easy family dinners. And our sausage rolls are the perfect take-and-heat lunch. Our meat pies and sausage rolls are available in either beef or pork.


Everything Else
From bagels and croissants to pies and squares, our shelves are brimming with yummy goodies. Please give us a call to find out if we have what you're looking for, or just stop by and have a look!

---
---